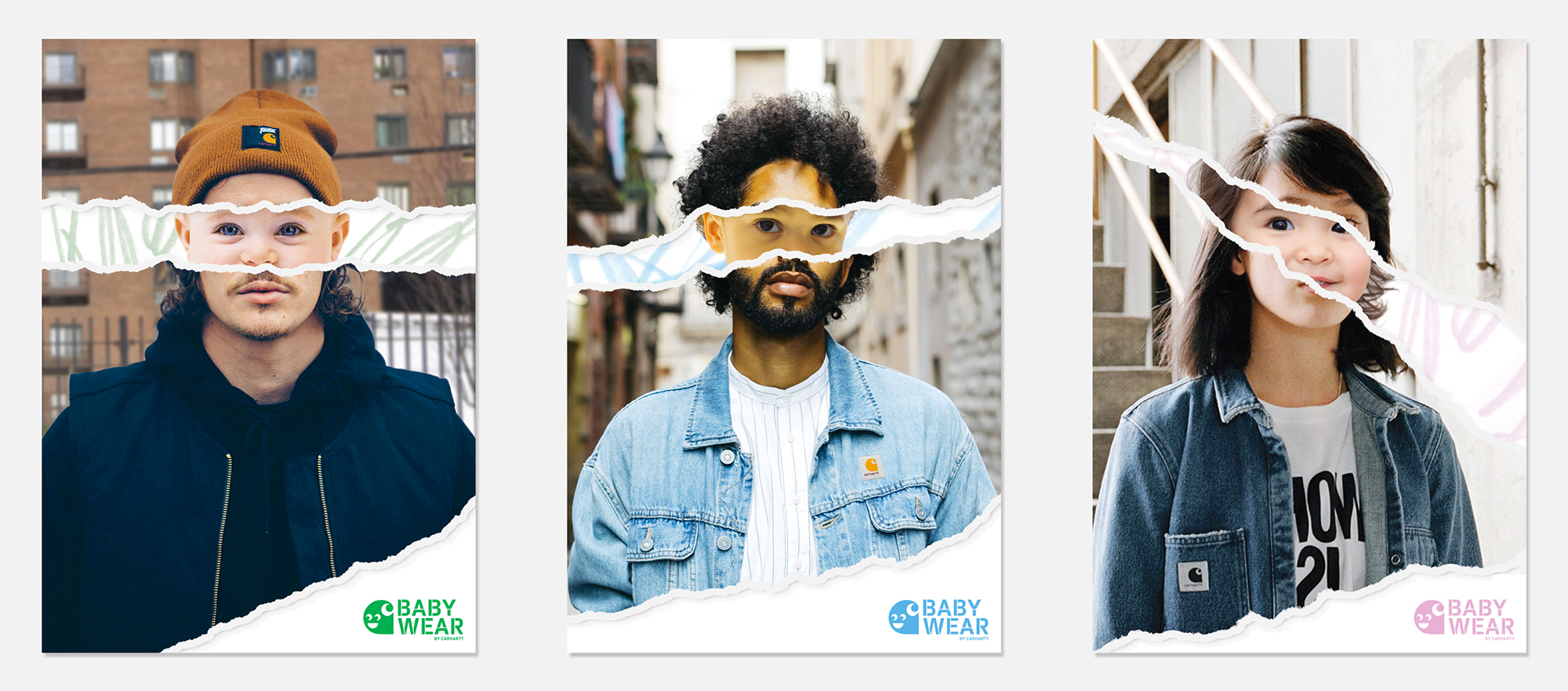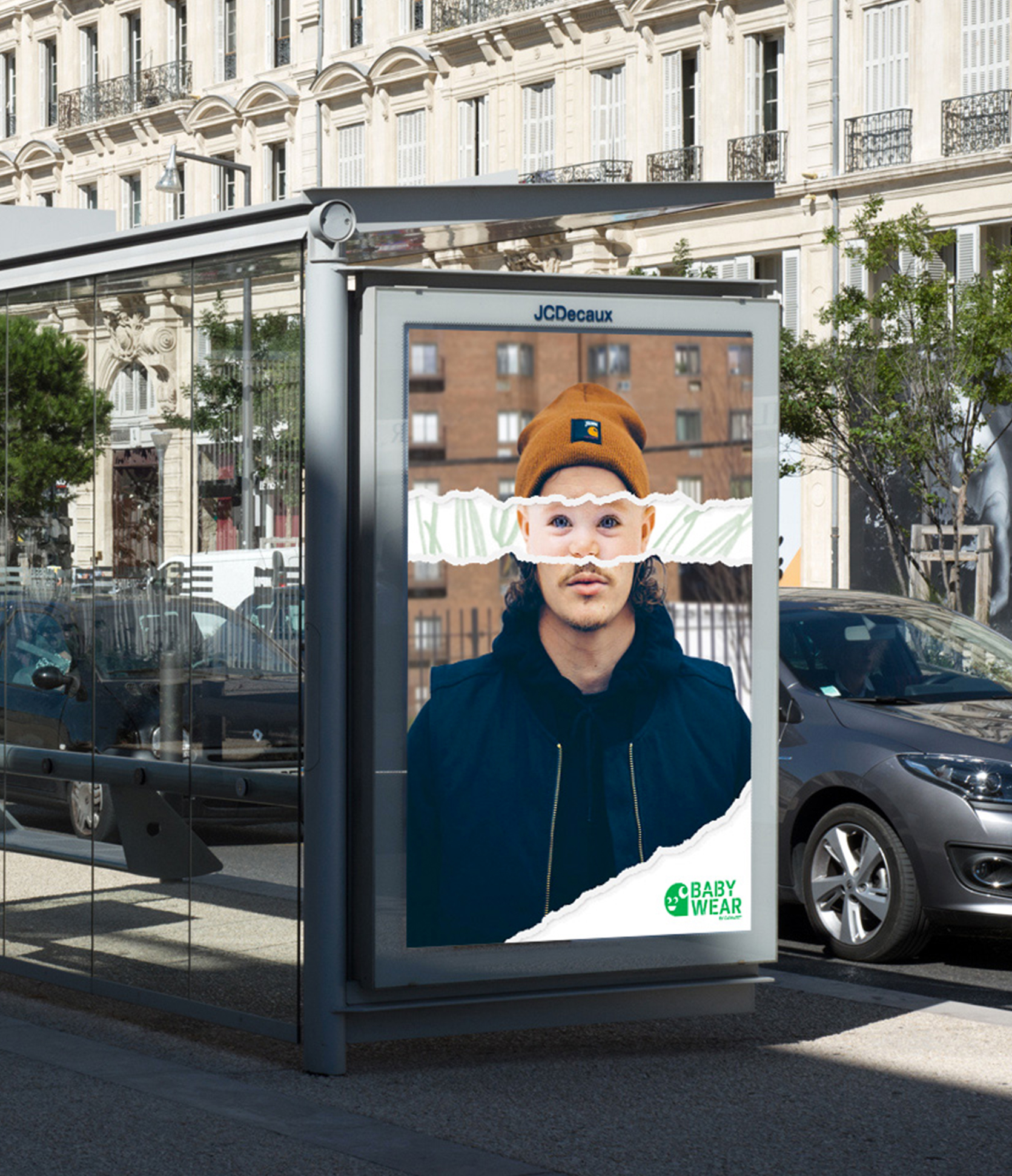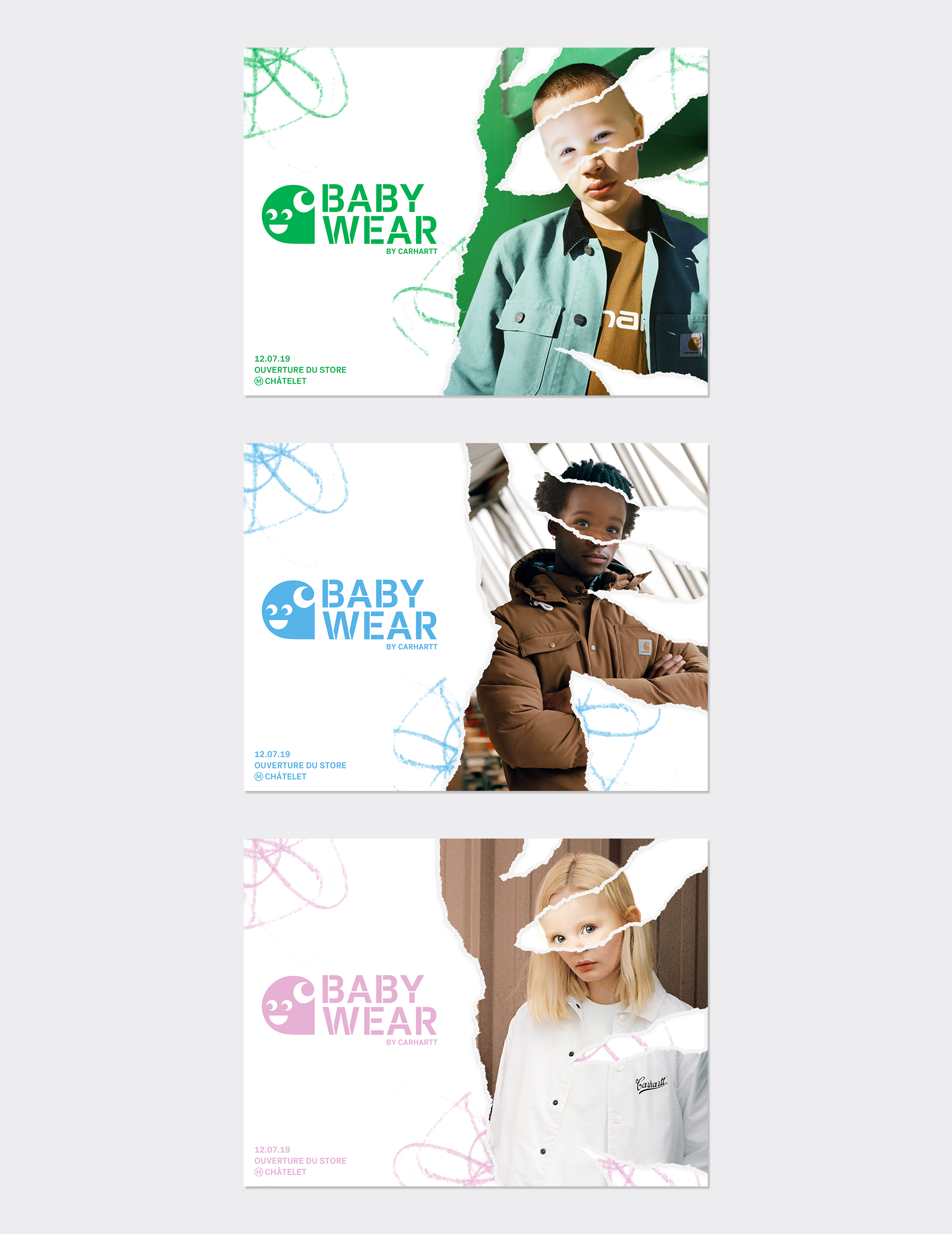 New entity, new store,
A friendly place to discover with the family where you can find the latest collection of children from 0 to 5 years for girls and boys.
An experience for children,
Live this event as a unique experience where children can unleash their imagination by drawing on the walls. They will leave with a Polaroid photo as a souvenir made during the activity.
Second life service,
Behind a glazed space is the clothing recovery workshop, "second life". Several designers will be available to give a second life to clothes already worn by parents to create new pieces.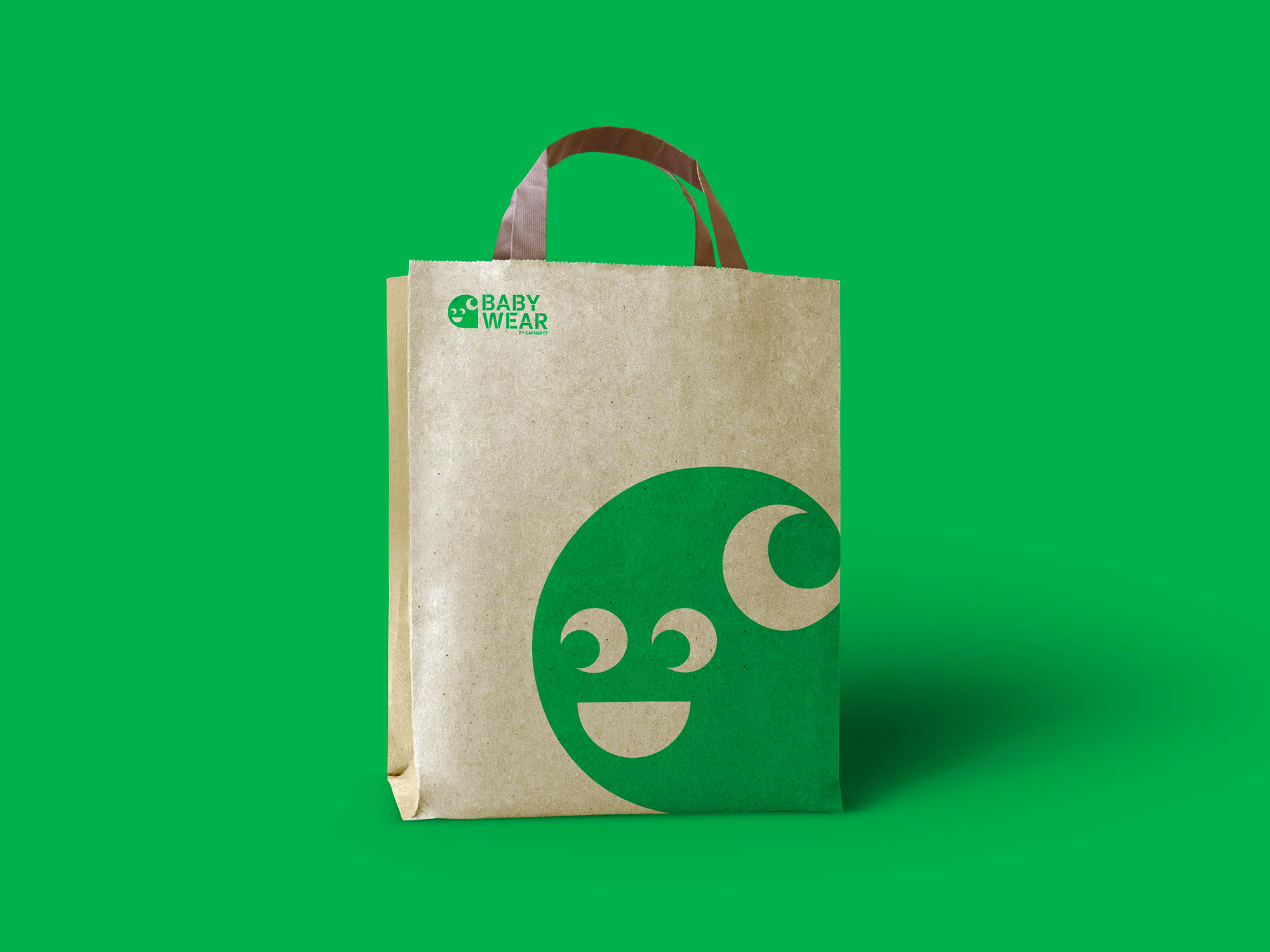 Second Life, a new life to your clothes,
The idea is simple: bring one of your old Carhartt in-store garments and the on-site fashion designers will turn your garment into something for your child.
A strong concept because it plays on the values of parent-child transmission. It allows parents to leave a sentimental legacy with their children.
This service showcases the brand and proves that Carhartt clothing is so durable that it can stand to live twice. A concept that is also anchored in the trend of recycling.